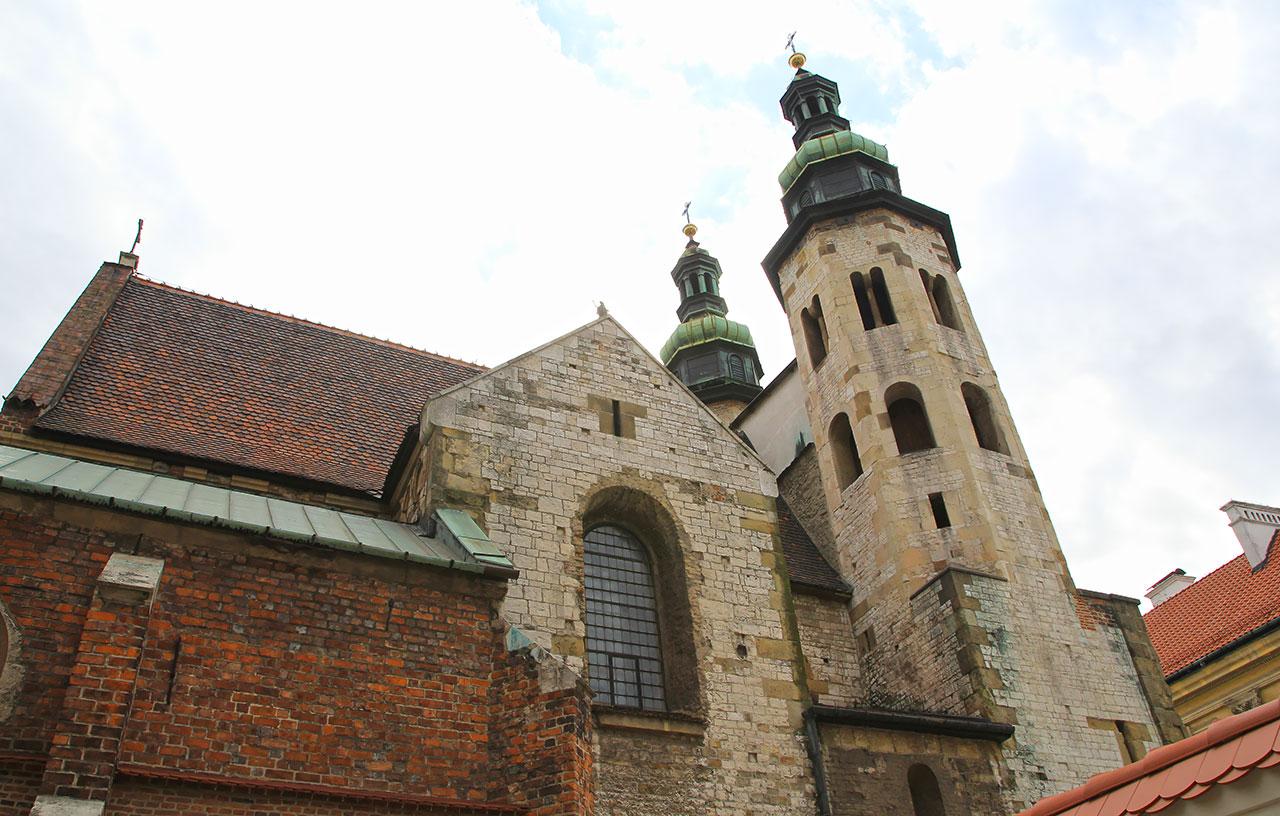 Romanian style
W XI w. during the times of the palatine Sieciech, the construction of the church of St.. Andrew (ul. Grodzka 56). The perfectly preserved body of this temple is a great example of the Romanesque style in architecture: massive walls made of smoothly hewn stone blocks form a body varied with octagonal towers. Characteristic small windows with semicircular cuts in the upper part are visible in the front elevation, sometimes multiplied: double called biforia, triple – biforia. In the church of St.. Andrew, fragments of Romanesque frescoes have recently been discovered.
The above-mentioned examples XI- and 12th-century architecture do not give a complete picture of Romanesque Krakow, woven into completely different bends of the Vistula from today's, full wooden, placed on the foundations of houses, between which the towers and gables of stone temples whitened, so little preserved to this day. Little can be said, for example. about the powerful late Romanesque original St. Mary's Church, later thoroughly rebuilt using the preserved remains of the old walls, giving only an idea of ​​the appearance and size of the building. Not much is known about Krakow's Romanesque sculpture, known today for its negligible remains, like that, depicting a winged dragon (XI/XII c.) currently placed in the crypt of St.. Leonard in Wawel.
Romanism, the first clearly outlined style in the history of art in Poland, it has not developed so well, as in the countries of Western Europe. Krakow Romanesque buildings and relics (also these, about which we know only from written sources) they are modest compared to the larger art centers in Western Europe – in France or Germany. There, often provincial churches often surpass our Romanesque cathedrals in terms of scale and artistic rank. (for example, the Second Romanesque Cathedral at Wawel). The same applies to the Polish Gothic, much more modest than Western European.