OLD TOWN (WITHIN THE PLANT)
STATION
The cornerstone for the construction of the Kraków railway station was laid in. 1844, and in. 1847 the Kraków-Mysłowice railway line was launched. The silver model of the first locomotive z 1851 r. (it was called "Krakow") located in tut. Historical Museum. W r. 1861 this railway line was extended to Lviv.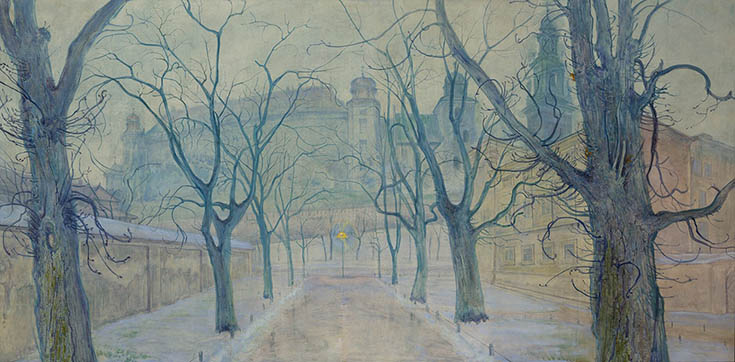 PLANTS
Planty Krakow are the lungs of the city, constituting a natural monument, numbering approx 130 lat. Gardens of this type are found in only a few European cities, e.g.. Gothenburg and Hildesheim. In Krakow, they were established on land that had arisen after the demolition (1810—1814) defensive walls. After the demolition of the fortifications, the area was leveled in approx. 1820—1830. They have over 20 ha of area and approx 4100 m in circumference (a stroll from the exit of Planty near Wawel at ul. Stradom, after the encirclement of Old Krakow, lasting about an hour, will also end at Wawel, at ul. Podzamcze).
In addition to domestic trees - sometimes as rare as yew - and shrubs, Plenty of exotic shrubs grow in Planty, acclimatized here. The Planty in spring is in all its glory. Tamed squirrels run along the paths and alleys. The air of Krakow is not conducive to the development of trees, as evidenced by the lack of lichens on them (they are not "mossy.""). Coniferous trees develop particularly badly in Planty. From the cultivated poplars, planted immediately after setting up the gardens, none has survived; apparently they were cut out to obtain fuel.
During our walk around Planty, we come across a number of monuments decorating it:
Monument to Straszewski (the work of Stehlik z 1874 r.), obelisk with a portrait medallion, dedicated to one of the founders of Planty Krakow, Florian Straszewski, the senator of the city of Krakow.
Monument to Michał Bałucki - the work of Błotnicki z 1914 r.
Monument of Jadwiga and Jagiełło - sculpted by Sosnowski with 1886 r.
Monument to Lilia Weneda - the work of Dauna z 1884 r.
Monument to Bohdan Zaleski - Weloński z 1886 r.
Monument to Artur Grottger - Szymanowski's work at a high artistic level; and already close to Wawel:
Grażyna's Monument - the work of Dauna z 1886 r.
Near the remaining defensive walls (Round), there is a beautiful fish pond with swans floating on it, named Syrenka and Krakusik - a gift from Warsaw. In the evenings, a fountain placed in the pond ejects plumes of water, illuminated by colored spotlights.