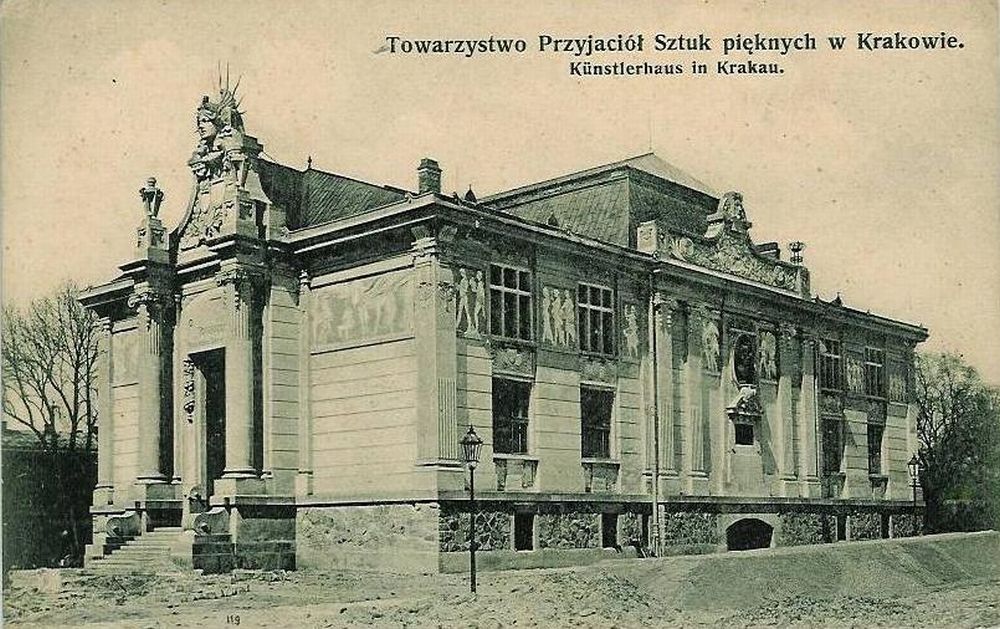 Modernism
Strained at the turn of the 18th and 19th centuries. the position of the center of Polish culture is strengthened by Krakow approx. 1900 r. It is also the moment of the birth of a new style, called modernism, or more commonly – secession, which in Poland was most fully expressed precisely in Krakow, from where it radiated to other parts of the country. Here you can also admire the most outstanding works of Polish modernist architecture, representative of its particular varieties. In the building of the Society of Friends of Fine Arts designed by Franciszek Mączyński (1901 r.) apart from the main line of Art Nouveau ornaments and a new way of shaping the body, strong ties with nineteenth-century eclecticism can still be seen.
On the other hand, the Stary Theater, rebuilt in 1905 r. by the same Mączyński and Tadeusz Stryjeński, as a whole it is subject to the most popular conventions in Art Nouveau architecture.
Built in 1912 r., according to a design by Sławomir Odrzywolski, Economical in form, the Industrial School represents the late, but not yet declining modernist concepts.
Artists of this era sought to highlight the new style in all possible forms of artistic creativity, in architecture and arts and crafts. In Krakow, an expression of these aspirations is well-preserved to this day, a bit decadent, but always with a creative atmosphere at the turn of the century, interior of the former Lviv confectionery of Jan Michalik, designed by Karol Frycz (1911 r.). It is here that Stanisław Wyspiański's Krakow appears before our eyes, Józef Mehoffer, Witold Wojtkiewicz, Jan Stanisławski, Kazimierz Sichulski, Wacław Szymanowski, Konstanty Laszczka, Xawery Dunikowski, so artists, who shaped Polish modernism, over which the dark one also hangs, mysterious philosophy of Stanisław Przybyszewski – a frequent visitor to the city near Wawel.